What is auto-escalation?
my65+ offers a unique feature called auto-escalation, which automatically increases your contributions over time, to help members reach their retirement savings goal.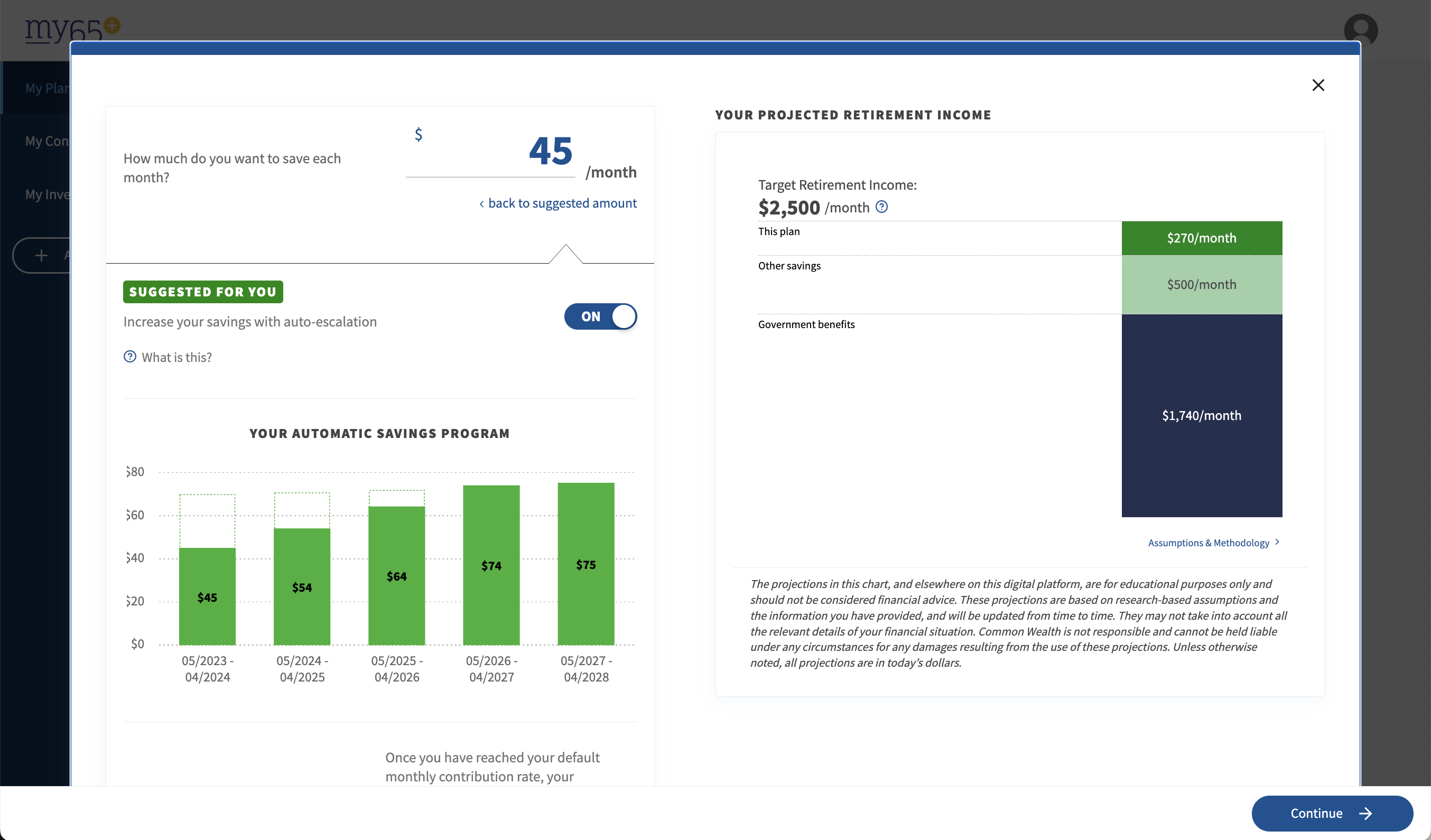 When you make automatic contributions from your bank account, the plan provides you with a default monthly savings amount to help you achieve your target retirement income. If you choose to save less than the suggested amount, the auto-escalation feature will offer
a scheduled series of contribution increases to keep up with annual inflation and your income growth. Members then receive a notification each year about their upcoming increase.
This is an optional feature that members can turn on or off at any time.