Can I transfer in my existing TFSA, RRSP or RRIF funds to my65+?
Yes, you can transfer any existing TFSA, RRSP or RRIF funds into this plan. Log into your account and initiate the transfer-in process, and our team will take care of the rest.

A transfer of your TFSA or RRSP from another financial institution does not affect your TFSA or RRSP contribution limit.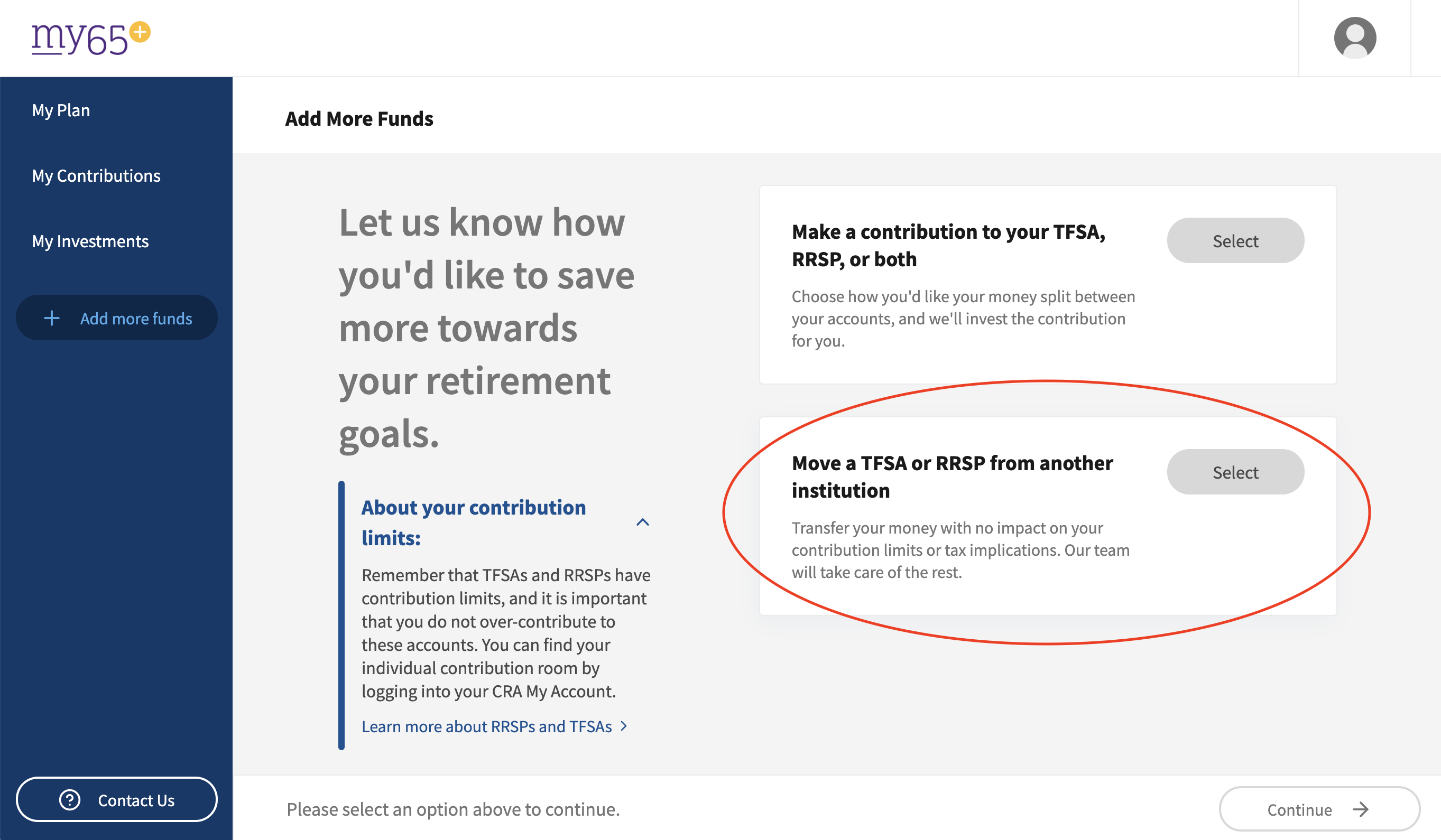 After you've completed your transfer-in, make sure to reduce your "Other savings" amount in your account so that your retirement plan reflects this new information.